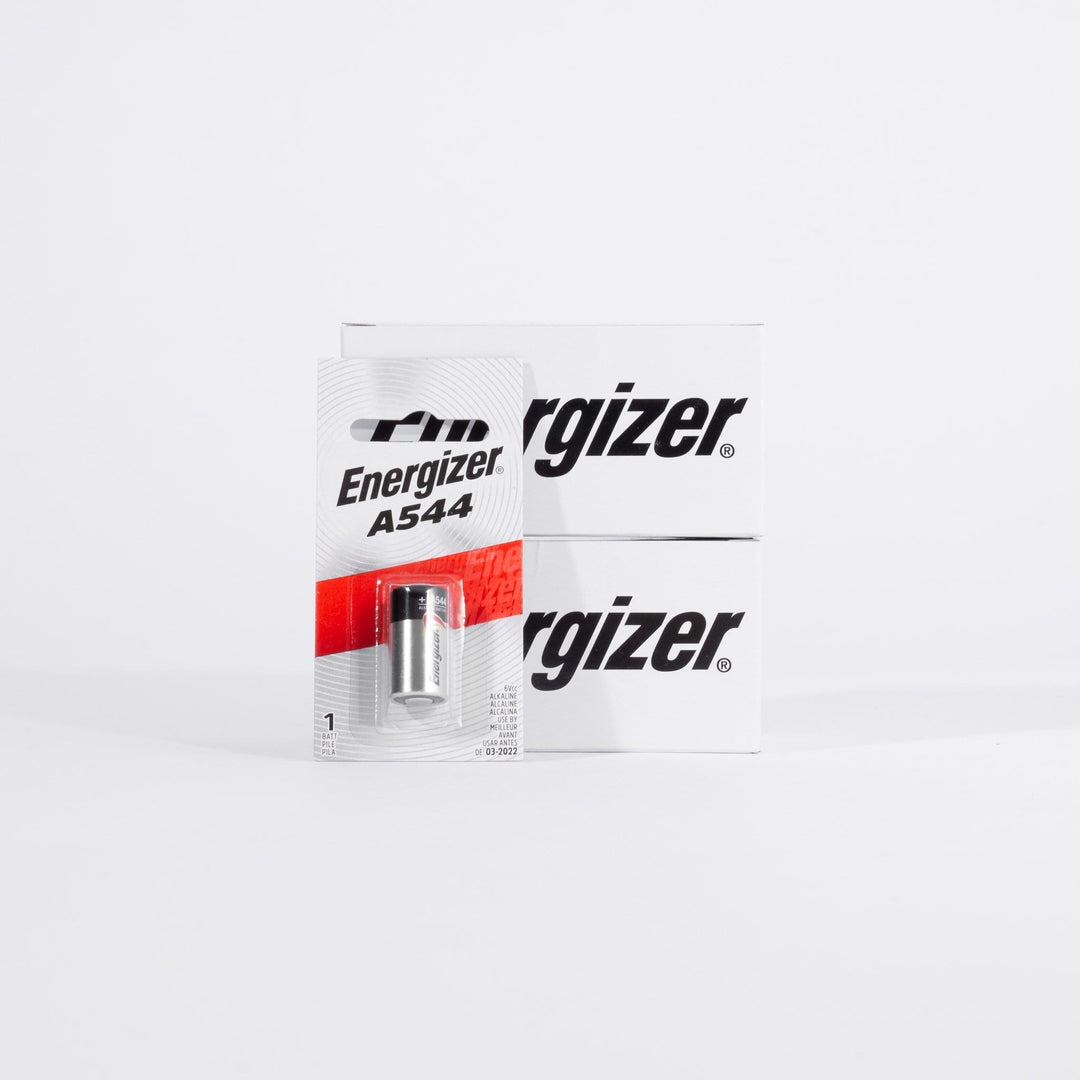 Energizer A544 6V Battery
The Energizer 6 Volt Alkaline Photo Battery A544 is used in 35mm film cameras from brands such as Bushnell, Canon, Naxos, Lomography, Pentax, Minox, Sakar, SeaLife.  You may see this battery also referred to as a medical device battery online.  There is a lot of crossover between photo batteries and medical device batteries.

Replaces or is interchangeable with: PX28, 4LR44, 28A, S28PX, and more.  This battery is equivalent to four LR44 batteries connected in series, and some cameras accommodate both options.  Refer to the camera manual to see if this is possible or not.

You should always reference both a camera manual and a battery list when buying a battery for a new camera.  Essentially all battery brands have their own names and listings.  Many camera manuals only have older names for the batteries, dating back to the mercury era.

In most circumstances, batteries with an "A" in the name can be used interchangeably with batteries with an "L" or "S" and all of those replace mercury batteries, which are no longer used.
General battery shorthand: A = alkaline, L = lithium, S = silver.
Specifications:



Battery Size: A544



Battery Chemistry:

 Alkaline






Nominal Voltage: 6.0V